🏆🥳 Who would've thought our new product is Gel Nails!!! 🥳🏆
7 November 2020
Wow, introducing our brand new Vegan SILK GEL NAIL PEN SYSTEM!!! So let's get our nails Christmas season ready without the use of chemicals but with the same Salon quality effect!!!!
What have I got for you in this Australia first launch … 🤩
You can get the whole kit for $319.00 or buy each item separately but keep reading as a surprise awaits at the end 😱
With the colours that come in your Silk Gel Nail Pen Kit you're able to make 120 different colours of Natural Nails & Nail extensions. We certainly have you covered here! Oh and don't forget those toes! 👣
I'm already thinking that with this one kit alone you, your friend or teenage child could definitely start a little business happening doing peoples nails. Imagine the extra wiggle room it would make in your budget this Christmas! 🎄
The SILK GEL NAIL PEN SYSTEM includes:
1 x Silk Luxe Faux Leather Travel Bag
1 x 7ml Silk Gel Nail Pen – Red
1 x 7ml Silk Gel Nail Pen – Yellow
1 x 7ml Silk Gel Nail Pen – Blue
1 x 7ml Silk Gel Nail Pen – Black
1 x 7ml Silk Gel Nail Pen – White
1 x LED UV at Home/Travel Curing Lamp
1 x 2 metre extra long USB Cord
2 x Silk Vegan Gel Mixing/Applicator Brushes
2 x Silk Rose gold Mixing Plates
1 x Silk 7-in-1 Nail File/Buffer
1 x Silk Rose gold Nail Clipper
1 x Silk Toe Separator Set (white)
100 x Silk Gel Nail Cleanser Pads (in Silk Pouch)
100 x Silk Gel Nail Remover Pads (in Silk Pouch)
1 x Silk Gel Nail Pen Brochure with full application instructions
1 x Cuticle Stick
1 x Brush Absorbent Mat
1 x Colour Mixing & Dispensing Guide Booklet
So you're wondering what would be the benefits. Well let's see:
You can choose from the amazing 120 standard Silk colours or with some imagination you can create & mix your own custom colours and I believe that could be well over 1,600.
Each Gel Nail pen dispenses 250 nails. This works out at 1,250 Nails per kit. This also equates to 125 sets of 10 Nails or Toe nails. Adding this again it equates to $5,000* of Gel Nail painting value, just saying …
The Gel Nail Pens have 24 months of shelf life and then after you open them you've got 18 months of life.
With a set like this the opportunity to change your colour to match your mood and outfit is endless.
There's no more appointments and expensive visits to the salons.
You can easily do touch ups 'on the go'
There's no clogging or drying of the brushes
No clogging or drying of the Pens either
It's really quick drying time as it only takes 2 minutes to dry.
It's Not tested on Animals which is fantastic.
I'm told it's easy to apply
It has a 14+ day wear
It's a Vegan Gel
More than a perfect idea for a Pamper Night for you, your family and friends!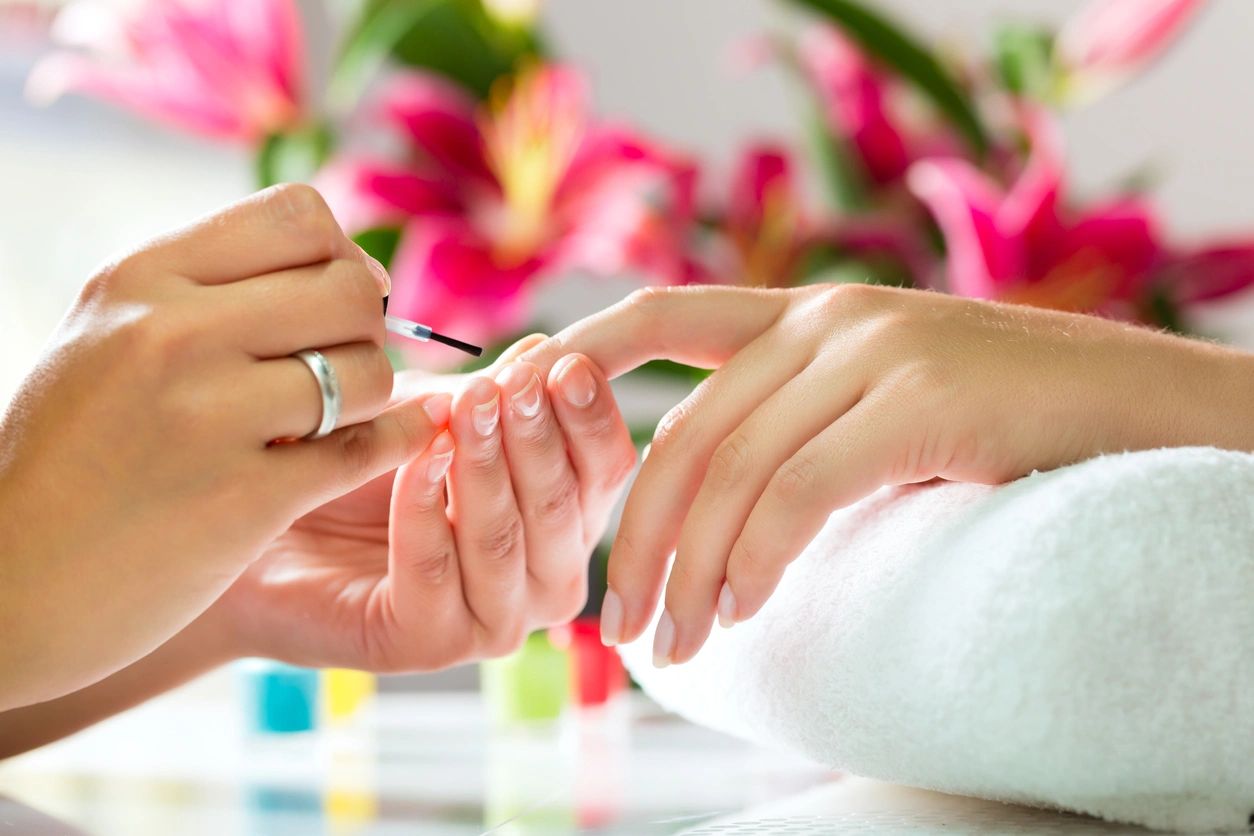 There's no smells or normal polish odour
You don't need a preparation coat
You also don't need a top coat
Of course you can apply it to your Toe Nails as well as Finger Nails
Each item can be purchased individually for top ups
The high gloss finish looks amazing
The best thing though is it can be used in a Professional Salon or for your own personal use.
So really what are you really getting in the kit?
5 Silk Gel Nail Pens – Like I said each Pen dispenses enough to cover.. 250 nails. You need to have all 5 Silk Gel Nail Pens anyway to be able to create the Silk 120 Standard Gel polish colours. Remember though that you can use as many combinations of pen colours as you wish to create your very own colours!
36W UV LED Gel Nail Lamp just like the Professionals. The Silk UV LED Gel nail Lamp is a really handy size for at home or if you're on the go!
Silk Argan Nail & Cuticle Oil. This Silk Oil of Morocco's Argan Vegan Nail & Cuticle Oil truly assists in softening and moisturising your cuticles whilst at the same time offering hydration to dry, brittle nails. It's a luxurious salon quality treatment which is enriched with a blend of nourishing oils. It contains Vitamin E and Cold Pressed Certified Organic Argan Oil which alone is rich in vitamins, antioxidants, omega-6 and omega-9 essential fatty acids. This lightweight formula absorbs quickly and will leave a subtle lavender aroma.
Silk Vegan Nail Mixing & Applicator Brushes. We have included two in your kit so you can enjoy painting your Nails and Toe Nails with your family and friends. Or maybe you'd like to mix two different colours at the same time!
Silk 7-in-1 Nail File. This Silk 7-in-1 Nail File is the perfect way for you to prepare your nails before you start. They'll be no more rough edges.
Silk Toe Separator. This Silk White Toe Separators will definitely help make your pedicures a breeze. Toe Separators play a good part as they help your toes and fingers not bump and rub together while you're painting and waiting for them to dry. These Toe Separators are made from a nice lightweight flexible foam and they'll keep your toes nicely apart and set you to giggling.
Silk Gel Nail Cleanser Pads. There are 100 Pads included in your kit. The Silk Gel Nail Cleansing Pads will clean and prepare the Nail surface which will allow for the gel to better bond. You use your Gel Nail Cleansing Pad over your complete nail while paying attention to the nail surface closest to your cuticle and down the side walls. You need to also making sure you clean out any dust that tucks under the free edge of the nail.
Silk Gel Nail Remover Pads. There are 100 Pads included in your Kit. You'll find Silk Gel Nail Remover Pads easy to use but please note you should only be use them on Natural Nails. Please refer to the Instruction Booklet (in the kit – page 13 Step 7 on how to use these pads). Please don't use these pads on Acrylic Nails as these pads may weaken the finger edges of the Acrylic. Please only file Acrylic nails for removal of Gel colour.
Silk Cuticle Stick. The Silk cuticle stick is great for gently pushing your cuticles back. The main reason you need to push overgrown (lazy) cuticles back is so you create a neater cuticle edge. With a neater edge you can prepare the new nail surface properly and this will remove anything that would inhibit the bond of your Gel Polish. If you do decide to push your cuticles back please do so gently and always with proper care so as not to leave an opening for bacteria or infection. NEVER CUT your Cuticles. Holding the stick at an angle, carefully push the cuticle all the way into the corner, and gently work your way up the sides of your nail. This will help loosen any dirt and prevent ingrowing nails. It may help you have more control over the stick if you use circular motions as you move across the nail. The Cuticle stick in your kit can also be used to remove any old nail gel/varnish after you have used the Gel remover pads.
Silk Absorbent Brush Mat. We have included a Silk Absorbent Brush Mat for you to use to protect your table or surface where you are mixing and applying the Gel to your nails. You use the plastic side down. This is Reusable.
Silk Nail Clippers. The Silk Nail Clipper is of course a handy to use tool! It's a beautiful Rose gold and it's light weight and easy to use! It's a concave shape and it's a great size for both Finger and Toe nails.
How do you dispense the right amount of colour from your Silk Gel Nail Pen?
It's so easy and simple. Just:
Unlock your Silk Gel Nail Pen
Twist and rotate to the number that you require for your chosen colour
Dispense. Now this is easy with the Silk Gel Nail Pen's airless pump as it just needs a press.
Mix
Apply
And there you have it! All the details of a truly awesome product which was just launched 🎉🏆
Let me know if you're eager to try this new Vegan SILK GEL NAIL PEN SYSTEM out. Private message me on messenger, phone or email if you prefer (yesucan011@gmail.com) and I'll help you with a FREE $40 Voucher 🎁 to offset the cost. You'll only get this opportunity for a discount at YesUCan so please reach out.
Don't forget though every item I've written about above can be bought individually or you can purchase the whole System!!
Teresa x
💚🦋🌱